You won't believe your eyes!
---
Hundreds of things that will make you ... Something!
Lot's of stuff that will raise something in something in you!
---
Incredibly fast other things!
---
Nasty and Freaky Stuff!
---
Insanely amazing somethings or other!
Various and sundry stuff!
---
XGirls
Soon to feature links to hundreds of places where the letter X appears ...
(not three in a row). Some of them might have girls too ... Neat, huh?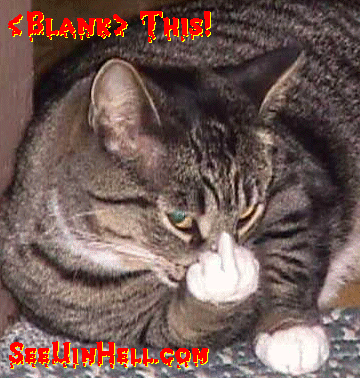 Did we disappoint you? Oh ... golly. Get a life! Vent your frustrations at the SeeUinHell Discussion Board, or send your angry email to webmaster@seeuinhell.com, or go screw yourself. We don't really care.
But we would rather that you vent here ... it is, after all, what we are here for ... for you. Have a nice day.

Copyright 2000+, The SeeUinHell Group of Companies. All rights reserved.
Everything about you is super lame.